Live TV...
Are you frustrated with the jungle of coax cables, individual receivers, TV encoders, and complex TV head end solutions that require you to have an advanced degree in terrestrial satellite programming?

Our IP television gives you a single solution. All you need to do is plug in your cable from an aerial or satellite dish to deliver high quality (including HD High Definition where available) TV channels to your customers. Up to 80 TV channels can be delivered and each customer can enjoy their own bespoke channel line-up.

This clever solution also supports live camera feeds. Any channel can be recorded to a central point for playback later or for conversion to a DVD.

We've already explained that live TV can be recorded and then edited to create your own video file for playback as an educational resource. But it can also be used in Digital Signage. Customers waiting for services in a waiting lounge can be entertained by the screens, relieving boredom and frustration.

More and more of us own smart phones and other mobile technology and increasingly we're getting our news, social media and other information through these devices.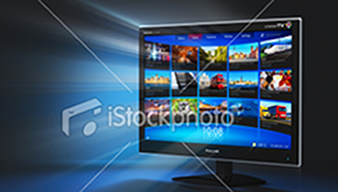 Live TV can be streamed directly to your personal mobile devices (IPAD, IPhone) without congesting your wireless network, making it a powerful way to communicate your messages.

Digital Signage Solutions Live TV :
Incorporates seamlessly into digital signage solution
Support for all common encryption formats, satellite signals and terrestrial signals
Efficiently manages bandwidth by only broadcasting information required
Monitors the quality of the inbound signal and the outbound signal for each of the TV channels